Returns Policy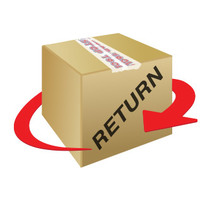 At Speedy Towbars, we aim to deliver you the very best products every time.
We understand that there may come a time where you need to return a purchase from us and we want to make the returns process as simple and easy as possible for you.
If you are not happy with your purchase from Speedy Towbars, you can return or exchange it in accordance with the terms below.
We would like to remind you that the benefits given by our Returns Policy are in addition to other rights and remedies you may have under Australian consumer law.
Change of Mind Returns
If you have changed your mind about your purchase, Speedy Towbars will be pleased to offer you a refund or exchange provided that:
· You return the item within 30 days of purchase.
· The item is in re-saleable unused condition.
You will be responsible for all freight charges for change of mind returns.
*Please note change of mind returns are not available for special orders*
Faulty Product Returns
If something is faulty or the incorrect parts are sent we will provide an exchange or refund provided the item is returned within a reasonable time.
Expenses relating to the return of a product
Any expenses relating to the return of your product to Speedy Towbars will normally have to be paid by you. For online store purchases, we will pay for return freight for any product assessed as having a major failure or if the incorrect product is sent
*Please note that if you provide the incorrect vehicle information or purchase the wrong part for your vehicle you will be responsible for all freight charges.
Manufacturer Assistance
Many manufacturers have dedicated support centres designed specifically to deal with issues in relation to their products and may be able to provide a quicker assessment of, and remedy for, any issue with your product. You may, therefore, prefer to contact the manufacturer directly, although you are not obliged to do this.
How to return your purchase
Please email info@speedytowbars.com.au with details of return and invoice number for further instructions on how to return your item.