TowRite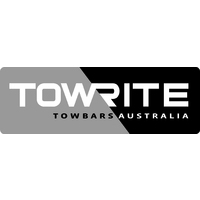 TowRite Towbars have safety, quality and reliability at its core. Our top-quality Towbars are manufactured to the highest standards and make us leaders in the Towbar industry. We understand the importance of innovative, client-specific design, which is why every Towbar is engineered and developed to precisely fit the individual vehicle and its Towbar mounting points.
TowRite Towbars uses state-of-the-art design and production processes to craft its products, utilizing technologies such as 3D CAD systems, laser cutting and low-tolerance jigs. Our strong understanding of these modern tools enables us to deliver perfectly constructed and assembled Towbars, time after time. TowRite's optimized products and efficient workmanship ensure that our range of products are ADR approved, and that our customers can walk away with complete peace of mind that their product meets global industry standards.
TowRite Towbars are always expanding their range and developing new products. We work in close cooperation with the automotive industry, and collaborate frequently with high-end and creative designers and engineers to ensure quality outcomes. We are a proudly Australian-owned and operated company, with all our product design and manufacturing taking place right here in Australia. We uphold Australian business practices every step of the way, with an emphasis on safety, reliability and quality workmanship.
We also recognise the uniqueness of Australia's climate, and its propensity towards causing rust and corrosion in metal. Therefore, our complete catalogue of products are powder-coated, and include an E prime coat to better enable them to withstand the tough Australian weather conditions. TowRite Towbars: behind you all the way.
---